IMPORTANT DAYS
March 3 – World Wildlife Day
On 20 December 2013, at its 68th session, the United Nations General Assembly (UNGA) decided to proclaim 3 March, the day of the adoption of the Convention on International Trade in Endangered Species of Wild Fauna and Flora (CITES), as World Wildlife Day, which was proposed by Thailand, to celebrate and raise awareness of the world's wild fauna and flora. 2019 theme : "Life below water: for people and planet"
NATIONAL NEWS
Gram Samridhi Yojana: New scheme to help unorganised food processing sector
India's food processing ministry is working on a new scheme Gram Samridhi Yojana to bolster the unorganised food processing sector concentrated in rural areas. Gram Samridhi Yojana also aims to provide common facility centres and business incubators in rural areas.
IIT-Delhi scientists create 'DotBook', India's first Braille laptop for visually-impaired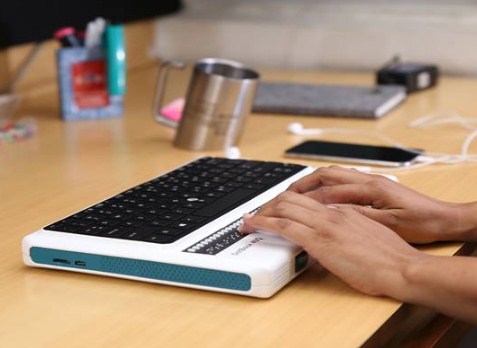 The alumnus and researchers at the Indian Institute of Technology (IIT), Delhi have created a laptop for visually-impaired. In what they claim to be a first in the country, the laptop has an interface in form of dots or Braile instead of a visual one. The researchers have named it 'DotBook'.
INTERNATIONAL NEWS
7th RCEP inter-sessional ministerial meeting held in Cambodia
Commerce ministers of Regional Comprehensive Economic Partnership (RCEP) countries including India and China held a crucial meeting in Cambodia. The 16-member Regional Comprehensive Economic Partnership (RCEP) bloc aims to cover among the issues related to goods, services, investments, economic and technical cooperation, competition and intellectual property rights. The meet saw bilateral sessions and an opening ceremony attended by Prime Minister of Cambodia Hun Sen.
RANKINGS & INDEXES
Global innovation index
57) India
1) Switzerland
2) Netherlands
3) Sweden
ICC Women's ODI bowlers rankings
1) Jhulan Goswami
5) Shikha Pandey
ICC Women's ODI Team rankings
SPORTS
Chris Gayle Becomes First Player To Smash 500 Sixes In International Cricket
West Indies opener Chris Gayle become the first batsman ever to smash 500 or more sixes in international cricket. In the 4th ODI against England in Grenada, Gayle scored 162 runs. His innings contained a staggering 14 sixes and powered the Windies to their highest-ever ODI score of 389.
Roger Federer wins his 100th tour title
Roger Federer made history at the Dubai Championship as he defeated reigning champion Stefanos Tsitsipas 6-4, 6-4 to win his 100th tour-level title. The 37-year-old is just the second player to accomplish this feat, joining Jimmy Connors who has tour-level title 109 times.
AWARDS
Indian-American teen awarded for invention to improve brain cancer treatment
Kavya Kopparapu, an Indian-American teenager has been conferred with the 2019 National STEM (Science, Technology, Engineering and Math) Education Award for her ground-breaking invention designed to improve treatments for glioblastoma, the deadliest form of brain cancer.